Bell Hits Kindle. More Inside.
---
Hey all! There's some good news to share on Bell. Nearly a year later, I've converted the original PDF manuscript over to an eBook format. This release is optimized for Kindle and is currently under review by Amazon. If the company approves, then a pre-order should go live sometime later this week. The current Kindle version is scheduled for Friday, Sept. 29.
What does this release include? Relatively minor changes, actually. The text has been visually streamlined, which means the original edition's smaller illustrations have been taken out and major ones have been slightly rearranged. There's also a few grammatical updates and some changes to the acknowledgment and bio sections. Nothing about the plot has been altered, so the story on itch.io is the same as the Kindle version.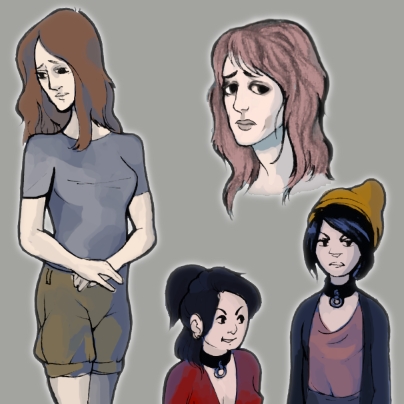 So that's all well and good, but what does that mean for everyone who purchased the original itch.io version? You'll be getting the Kindle version for free as a thank you. From Bell's November release last year all the way up to the chapbook's most recent purchase earlier this month, every single purchase has been humbling, and I'm honored to share this story with readers new and old.
What else is in store for Bell's future? The print release is finally in motion, with work beginning on the official manuscript. Where and how it will be published is still up in the air, as well as where readers can buy it. I'm planning a local run in New York City for late 2017 before venturing forward, which means the first print will be available in the city. Beyond that, little else is set in stone. But getting Bell out there in readers' hands is exciting stuff, and I'll be posting more about it with additional info in the near future.
Unfortunately, good news comes with some bad. After an unexpected hard drive crash last year, I lost Bell's original PDF manuscript. This means it's not particularly easy to update the itch.io PDF release to reflect the Kindle version's updates. It also means the print release will take some time, as I have to recreate the original manuscript from scratch and develop it specifically for print. The good news, though, is that I still have the full manuscript for Stray Thoughts on the Subway, which used the same skeleton as Bell, so it should be easy to put Bell back together. It'll just take some time.
But when a physical version of Bell releases, you all will be the first to know.
Oh. And one more thing. Bell is getting a sequel. More on that later. For now, though, the future looks bright.
-- Ana